VTel Wireless is a Springfield, Vermont-based wireless communications company that is building a 4G LTE wireless network across Vermont and parts of Western New Hampshire. We are working hard to bring the latest-and-greatest cutting-edge technologies – identical to those being deployed in Shanghai, Seoul, London, and New York City – to rural villages across Vermont.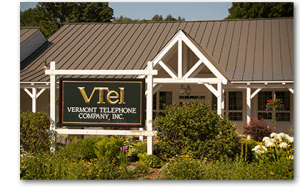 Today, we are offering high-speed wireless internet for homes and businesses in Vermont, with a focus on serving under-served and un-served communities in rural areas. Our network is also designed to provide mobile high-speed data access, so that our customers can stay connected on-the-go using a compatible tablet, smartphone, or dongle. In the future, we plan to add mobile phones, using VoLTE technology, to our service offerings.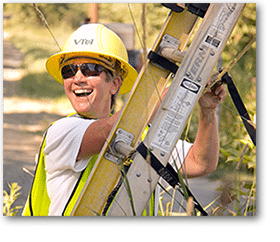 VTel Wireless is a sister company to VTel, which has been providing world-class technology, with down-home service, at affordable prices to homes and businesses across Southern Vermont since 1890. Today, VTel proudly serves 17,000 Vermont homes and businesses, offering landline telephone, fastest-in-America GigE internet, and 500 channels of television over a recently upgraded optical fiber network. In addition to small Vermont villages, our network serves some of the highest data users in the world including MIT, Dartmouth College, and McGill University.
We pride ourselves on offering the lowest-cost services, with the best local customer service, anywhere in Vermont. We're family owned and operated.
We're Vermonters serving Vermonters.