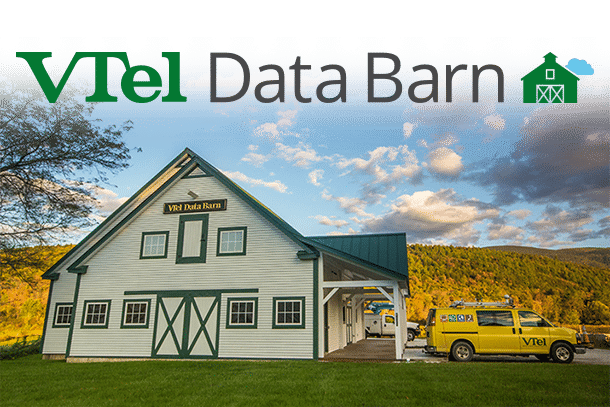 About the Data Barn
All VTel customers get access to 2 terabytes of cloud storage in the VTel Data Barn, so you can access all your files from any of your devices. Your files are securely stored on our servers in the barn pictured above in Wallingford, Vermont.
With the VTel Data Barn, you can also:
Organize your contacts and calendar, and sync across your devices
Manage your web bookmarks
For more info on how to use all these functions, see our In-Depth Manual.
How Much is 2 Terabytes?
Well, it's definitely a lot! (The following quantities are approximate.)
500 movies
400,000 songs
600,000 photos
190,000,000 pages of Word documents
Sign-Up for DataBarn
To setup desktop access/syncing for the Data Barn, the Nextcloud app is required 
Down Nextcloud app 
Open NextCloudapp 
Select Log In 
Enter server address https://databarn.vermontel.net/
Press Next
It will open a web browser, and you will just need to follow the prompts and ensure you are logged in on the browser.
Finish the setup by going back to NextCloudand selecting what you want to sync 
Press Connect
Done!