Frequently Asked Questions (FAQ)
Find answers here to your most frequently asked questions.
How does VTel Wireless work?
VTel Wireless is in the process of installing 4G LTE equipment on structures throughout the state. These structures include silos, church steeples, rooftops, existing cellular towers, and new cellular towers. These wireless sites communicate with different types of devices – including smartphones and tablets with VTel Wireless SIM cards, as well as dedicated modems – which then broadcast a wi-fi signal and allow you to access the internet, wherever you are. The low frequency nature of the signal means it can travel miles without losing strength. You can read more about how VTel Wireless works here.
What is broadband?
In January 2015, the FCC's definition of broadband was updated to mean 25 Mbps downloads and 3 Mbps uploads. VTel Wireless is bringing broadband speeds to many customers who otherwise have no other local provider that offers it.
What is 4G LTE?
4G LTE stands for Fourth Generation/Long Term Evolution. It is the 4th version of mobile communication technology and allows for large amounts of data to be sent and received wirelessly. This is the technology that makes wireless broadband possible!
Why are there data usage limits?
Each transmission tower has a finite capacity. To provide a fast, reliable connection to as many homes as possible, data usage caps are necessary to prevent the network from being overloaded. Most people will not find these caps to be a limitation. For example, if you watched 10 movies, streamed 150 hours of music, sent 10,000 emails, and downloaded 200 songs in one month, you would be at about 20% of VTel's maximum allowable data cap.
I've heard wireless networks can be hacked. Is my data secure?
4G LTE networks have very robust security. Any data transmitted between your antenna and our towers is encrypted, and only devices with authentic VTel SIM cards will be able to communicate with the network.
Why is VTel Wireless not available in my area?
How fast will my connection be?
With speeds up to 50Mbps, you can download music in seconds, and high-definition movies in minutes! (For those unfamiliar with terminology, Mbps stands for "megabits per second." File size on your computer is generally measured in megabytes, or "MB." There are 8 bytes to a bit, so a 20Mbps connection can download files at 2.5 megabytes per second. That's really fast! While your connection speed will depend on the strength of the available signal and the type of device being used, most customers can expect download and upload speeds of at least 10Mbps.
How many devices can I use at once?
You can connect up to five devices to a mobile hotspot, and up to 20 devices to a fixed wireless modem installed in your home.
Does weather affect the quality of service?
Unlike satellite internet, the electromagnetic waves used by VTel Wireless are not blocked by clouds. As long as you are within the service area, weather should not prevent access.
Does VTel Wireless offer voice over IP (VoIP) phone service?
We anticipate offering VoIP service for homes and businesses in the future. VTel modems come equipped with built-in VoIP capabilities. This offer does not apply to homes and businesses within VTel's landline footprint.
Will television be available through VTel Wireless?
VTel Wireless sells pools of data. You may use that data in any way that you would normally use the Internet, such as to visit websites, video chat, watch YouTube, or make calls with third party VoIP services like Skype or Google Voice. Television service in the traditional sense where you subscribe to a package of channels and have a set-top box on your television is not available through VTel Wireless.
How can I stream video content over my internet connection?
How-To's
Connect your laptop to a TV
Stream media on your computer to a game console (XBox or Playstation) with TVersity
Digital Media Player Set-Top Boxes
Set-Top boxes allow you to view streaming media on your TV without using a computer. You can stream a wide selection of video to game consoles such as Microsoft XBox One, Sony Playstation 4, or Nintendo Wii. However, the three brands listed below are the most popular brands of digital media player set-top boxes by far.
Streaming Services (Free)
These are ad-supported, official sources of recently-aired television content.
Streaming Services (Paid)
Most of these streaming media sources are supported by most of the digital media player set-top boxes mentioned above.
Lowest Price: $39.95/month
Channels: 64+
DVR: Yes, 50 hours of storage.
On Demand: Available.
Watch Live and On Demand TV from 50+ top channels including sports, news, entertainment, and more. Plus, enjoy unlimited access to the Hulu Limited Commercials plan, which has full seasons of exclusive series, current episodes, classic favorites, Hulu Originals, hit movies, kids shows, and tons more with minimal commercial interruptions.
Lowest Price: $40/month
Channels: 50+
DVR: Yes, unlimited storage for 30 days.
On Demand: Available for some titles.
YouTube TV offers a familiar interface to YouTube, comes with all the standard features expected of a streaming service but with the ability to DVR an unlimited amount of shows and movies for up to 30 days for no extra price.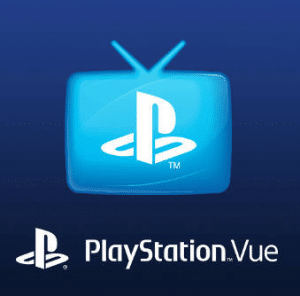 Lowest Price: $44.99/month
Channels: 50+
DVR: Yes, for up to 28 days after airing.
On Demand: Available for some titles.
PlayStation offers a large sports selection with some of it's higher priced packages, but a strong point PlayStation has to offer is a high number of streams allowed at once for the lowest comparative price – up to 5 on five different devices.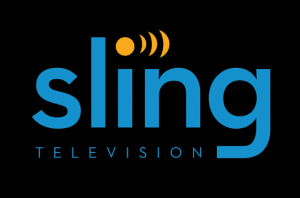 Lowest Price: $25/month
Channels: 28+
DVR: Add on for $5/month
On Demand: Available for some titles.
Sling Television has the most simplest package for the lowest price, and is a less complicated streaming service. It's smaller packages gives it most of the basic and popular channels for the lowest price, without any bells or whistles.
Pay For Download Sources
Lets you buy and download TV show episodes as soon as they are available – new content arrives on iTunes all the time and browse the top 100 songs, albums, TV shows, movies, apps, and more.
Can I use my existing smartphone or tablet with VTel Wireless?
If your phone is 4G LTE-enabled, is "unlocked", and your existing service provider is either AT&T or T-Mobile, you may be able to use it on the VTel Wireless network. If it's a compatible phone, swapping the SIM card in your phone for one provided by us and adjusting APN settings will bring the device to the network. If your phone is locked to another carrier, it cannot be used with VTel Wireless. AT&T and T-Mobile devices generally use the same "bands" that we use because we own the same frequencies, while Verizon phones are less likely to be compatible because they own different frequencies. Our network uses bands 4 , 17, 12 & 41. (We hate the concept of "locked" phones that force the customer to be beholden to one wireless carrier and we're actively lobbying our politicians in Washington to help address this customer-unfriendly idea.)
If you are not sure that your smartphone or tablet will work on our network, we are happy to confirm for you, but a handy guide to check it yourself can be found at www.phonearena.com.
How much will this service cost?
Our plans are priced based on data usage, with the lowest priced plan starting at $10/mo for 2GB of data. 
Can I make phone calls with VTel Wireless?
Currently, VTel is providing data-only plans, so customers can make calls using a third-party VoIP service such as Skype, Viber, We Chat, Spin, or Google Voice. In the future, VTel plans to offer high-definition voice calling using brand-new VoLTE (Voice over LTE) technology.
Can I use my service outside the VTel Wireless coverage area?
Not today, but we expect to be able to offer roaming to our customers sometime in 2019. VTel has entered into an agreement with a major national carrier to provide data roaming service outside the range of our network.
Does mobile phone service cost extra?
When we launch voice service, we expect to offer this completely free of charge. With VTel Wireless, you have the freedom to choose how to use your data. In the new world of 4G LTE, voice IS data. In other words, voice is free with VTel Wireless.
What is involved in setting up VTel Wireless?
Based on your distance from the nearest VTel Wireless site, together with the strength and quality of your signal, your Account Specialist will determine which equipment would be best for your location.
If we determine you require an indoor modem, or your smartphone or tablet as a hotspot, VTel will send you a free SIM card, which you can insert in your device using our easy-to-use setup guide. The installation should take about 10 minutes to complete. Should you have questions, contact our technical support team at 802-885-9002 or support@vermontel.com.
If your home requires an outdoor high-gain antenna, a VTel technician will determine (with your input) the best location to mount the antenna on the outside of your home, most typically near the roof line. This device then connects to a router placed inside of your home. The installation process for an outdoor unit takes 90 minutes on average
Do I have to purchase any equipment?
You can buy your equipment from Amazon, your local electronics store, or directly from us.
If you choose to buy your equipment from VTel Wireless, we offer a 30 day money back guarantee. Financing is also available for certain equipment. Read more about our equipment options here.
What should I do if I'm using data too quickly?
Streaming video is the most likely cause of this. Most streaming sites allow users to select a default quality. If you plan to stream video frequently, we recommend disabling HD video and choosing a lower quality stream.
Sometimes, devices (most typically tablets) access data even when you are not using them. Unfortunately this is a device-specific issue and the only way to address the problem is to disable Wi-Fi when you're not using your tablet.
Which plan is right for me?
Casual internet users will be satisfied with our smaller plans, but those interested in more intense web activity like gaming or watching video will require more data.
What happens if I exceed my data allocation?
When you reach 80%, 90% and 100% of your data capacity, you will receive an email notification. If you have an unlimited data plan, your data will slow down proportionally to the amount of data you have overused on your unlimited data plan. Users who use significantly more data than their plan is allotted will see the greatest slowdown in speeds.  If you have a metered data plan, you will be charged $10 per additional 50 GB used on your account. This means, if you have a 100 GB data plan and use 110 GB in one billing cycle, you will be charged your data plan rate + $10.00 in overage charges for that period. 
How can I switch plans?
You can change your plan yourself online:
Login to your SmartHub account at http://vermontel.smarthub.coop.
Click on the green My Services button at the top of the page.
Your current data plan will display under the My Services interface. Click My Mobile Plans to adjust the current plan.
Select the new plan you'd like to upgrade or downgrade to. Note: You may only downgrade at the beginning of a billing cycle, but you may upgrade at any time.
Click the orange Cart button, followed by the orange Checkout button, and follow the order confirmation steps.
Your data plan will be updated within one business day. You will receive an email confirmation of the data plan change.